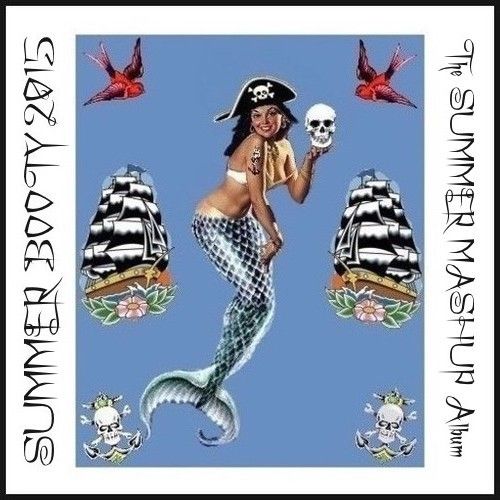 I present to you the ninth annual all-new
SUMMER BOOTY 2015 The Summer Mashup Album.
It represents 27 producers giving you their idea
of eternal Summer in a mix.
There are great tracks from Voicedude, DJ Zebra, DRA'man, AtoZ,
TjT, DJ Spider, Chocomang, mARKYbOY, Solcofn, DJ Rudec, Mumdy,
& so many more over the course of 3 discs,
and 3 & 1/2 hours.
Enough mashups to last all Summer!
Many thanks to the generous contributors!
Check out the playlists! It's excellent to the last track!
Preview track video from
Voicedude & BobbyG
"Sweet Trouble All Summer"
( Iggy Azalea & Jennifer Hudson Vs Kid Rock + Lynyrd Skynyrd ) here-
Preview track video 2 from
ScotontheLoop
'Release Yourself 2k15'
( Antoine Clamaran ft Lulu Hughes vs Kylie Minogue )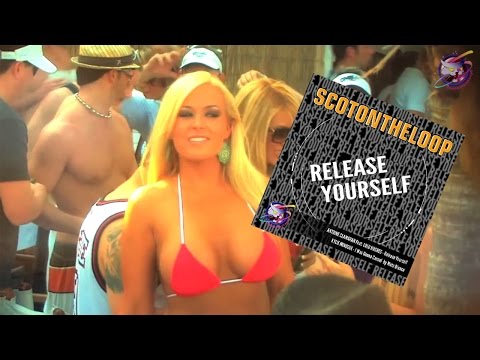 playlist
==========
disc one -
01 - Summer ( dj_mxr Party Mix 2015 )
( dj_mxr the original )
Calvin Harris & John Newman vs Empire of the Sun
02 - Die Young Inside My Head
( Chocomang )
Ke$ha vs Flo Rida vs The Police
03 - Carribean Funk UpTown Queen
( Jesus Cadena )
Billy Ocean vs Mark Ronson ft Bruno Mars
04 - Take A Waste V2
( Rappy )
Tiesto ft Matthew Koma vs Madonna
05 - Cruel Summer 2015
( Mumdy Edit )
Ace Of Base +
06 - Young Drunk Girls
( DJ Rudec )
Bruno Mars vs LCD Soundsystem
07 - School's Out And It Feels Good
( Voicedude )
Gorillaz vs Alice Cooper
08 - Madness
( TJT )
Muse w/ guests
09 - Uptown Bom Bom Funk
( Extended Dance Mix )
( DJ Spider )
Sam & the Womp vs Bruno Mars
10- I Ran White Wedding
( DJ Useo )
A Flock Of Seagulls vs Billy Idol
11 - Bombay Fame
( Alan Black )
David Bowie vs Tape Five
12 - Summer Bara Bere
( Chocomang )
The Underdog Project vs Alex Ferrari
13 - I Like to Dream It
( mARKYbOY )
Reel 2 Real vs Empire Of The Sun
14 - All Apolothrees
( oki )
Nirvana vs Silversun Pickups
15 - Need Some Nectar
( DRA'man )
Bassnectar vs Black Rebel Motorcycle Club
16 - Kings and Queens Of Summer
( Solcofn )
30 Seconds To Mars vs Pentagon
17 - Walking On The Sun Again
( G3RSt )
Steely Dan vs Smashmouth
18 - American Circus
( DJ Useo )
Grand Funk Railroad vs The Jam
19 - Find What Its Worth
( YITT )
Buffalo Springfield vs Zedd ( f/ Matthew Koma and Miriam Bryant )
20 - See Me Feel Me
( Zzebraa Version )
The Who
disc two -
01 - Release Yourself 2k15
( ScotontheLoop )
Antoine Clamaran ft Lulu Hughes vs Kylie Minogue
02 - Mash 5
( Jesus Cadena )
Dima vs Corona vs Adele vs Steve Miller vs Britney Spears
03 - Ape Call 2015
( Mumdy Edit )
Mumdy ft Johnny Weissmuller +
04 - Crazy Beautiful Stayin' Alive
( Chocomang )
Ke$ha vs Bee Gees
05 - Especially For 21 Guns
( Rappy )
Jason Donovan & Kylie Minogue vs Green Day
06 - Sophies Toxic
( Rillen Rudi )
Britney Spears vs Sophie Ellis-Bextor
07 - Super Freak Like You
( DJ Rudec )
Rick James vs Pink
08 - I'd Rather Love Come Down
( DJ Spider )
Evelyn King vs Clean Bandit
09 - Give Me a Wicked Reason
( Chocomang )
Chris Isaak vs The Corrs
10 - Picture of An American Woman
( TJT )
Guess Who vs Filter
11 - Whole Lot'ta Purple
( Sgt Mash )
Led Zeppelin vs Jimi Hendrix vs Plastik B
12 - In Blood
( DRA'man )
Nirvana vs Jimmy McGriff
13 - I Obviously Need Your Love
( Solcofn )
Stee Downes vs Calvin Harris and Ellie Goulding
14 - Bottle Of Summer
( DJ Petrushka )
Police vs Don Henley
15 - Send Me An Angel 2015
( Mumdy Edit )
Real Life +
16 - Want To Love Me Like You Do
( Tweylo )
Jason Derulo vs Ellie Goulding
17 - The Good Life Without You
( mARKYbOY )
Inner City vs David Guetta feat Usher
disc three -
01 - I Don't Care un Jour tu Me Reviendra
( Lizzart )
Fall Out Boy vs Les Fingers
02 - Leaving Your Body
( Chocomang )
Pet Shop Boys vs Eiffel 65
03 - Put Moi On Small Love
( DJ Rudec )
Bob Marley vs Blink 182 vs Bob Sinclair vs Paul Mauriat
04 - Sweet Trouble All Summer
( Voicedude )
Iggy Azalea & Jennifer Hudson vs Kid Rock + Lynyrd Skynyrd
05 - Tubular Bells 3 2015
( Mumdy Edit )
Mike Oldfield +
06 - Rondo With You
( Assal vs DJ Useo )
Michael Jackson vs Dario Cantarella
07 - Wonderoar
( DJ J-Brew )
Oasis vs Katy Perry
08 - Pieces Of Numb
( Rillen Rudi )
Mgmt vs Linkin Park f/ Jay Z
09- Golden California Girls Years
( DJ Useo )
David Bowie vs Beach Boys
10 - Prayer In C
( Jesus Cadena )
Yes vs Fleetwood Mac vs Lilly Wood & The Prick vs Robin Schulz
11 - Recipe for Love on the Lifeline
( DJ Spider )
Lack of Afro vs Spandau Ballet
12 - Baby Harmony
( Chocomang )
The Beloved vs Gwen Stefani
13 - In a Big Libella
( Alan Black )
Big Country vs Parov Stelar
14 - Endless No Can Do Summer
( DJ Petrushka vs DJ Useo )
Hall & Oates vs The Neptunes
15 - Summer Sweet Summer Find
( Sgt Mash )
The Dirty River Boys vs Ende
16 - In The Summer Shine ( Crow vs Blow )
( AtoZ )
MST3K & friends vs Kurtis Blow
17 - Take A Waste V1
( Rappy )
Tiesto ft Matthew Koma vs Madonna
18 - Frozen In Summer
( oki )
The Supremes vs 'Frozen'
19 - Good Summer Booty Vibrations
( TJT )
Dr Oz vs Beach Boys vs asst
——————————
Mirror links here -
http://audioboots.com/SB2015/
All three discs mixed as three mixes ( by me ) here -
http://groovytimewithdjuseo.blogspot.com/2015/06/summer-booty-2015-summer-mashup-album.html
All EIGHT previous SUMMER BOOTY volumes
can be found newly linked down the page here -
http://djuseomashupalbums.blogspot.com/