DJ Useo - SGTP a mashup tribute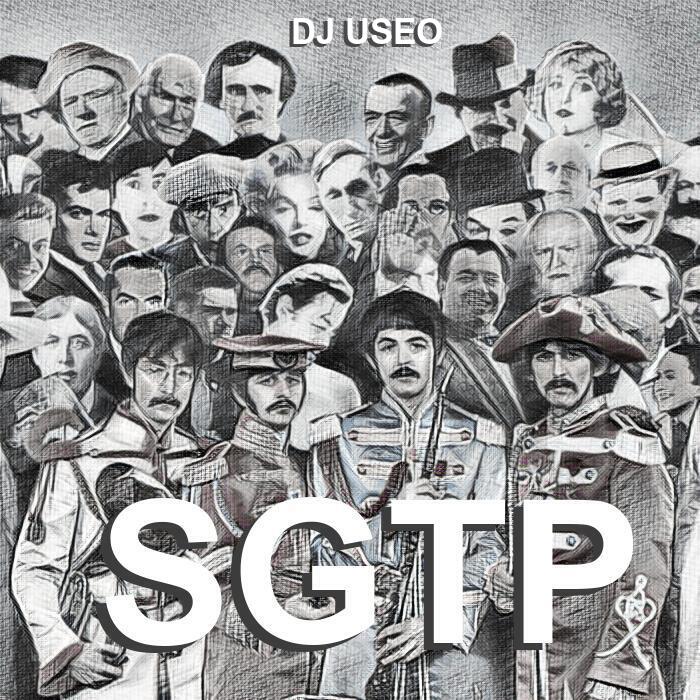 I hope you're up for an entire mashup collection released in praise of the best album ever!
Listening to this new comp will surely have you wanting a new copy of the original.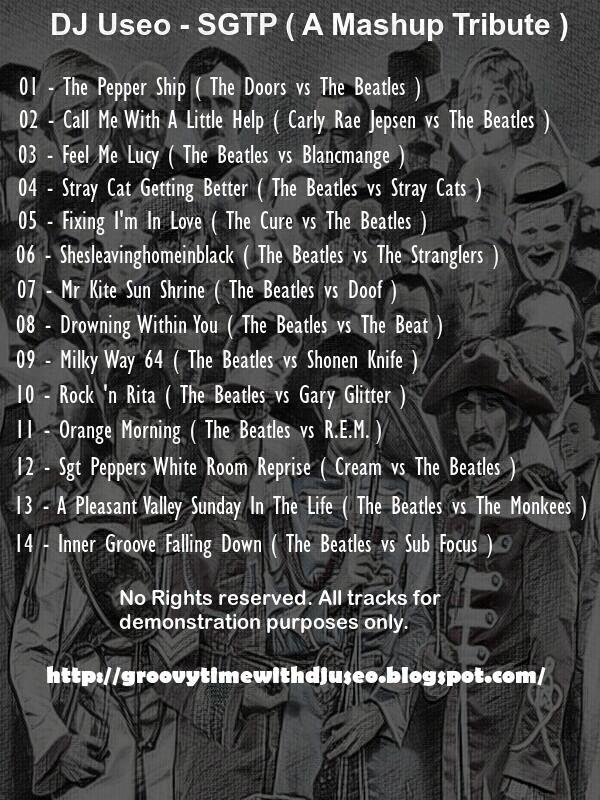 Preview track 1 -
"Sgt Peppers White Room Reprise" ( Cream vs The Beatles )
Preview track 2 -
"Feel Me Lucy" ( Beatles vs Blancmange )
Complete album zip file mirror links available here -
https://groovytimewithdjuseo.blogspot.com/2020/11/dj-useo-sgtp-mashup-tribute.html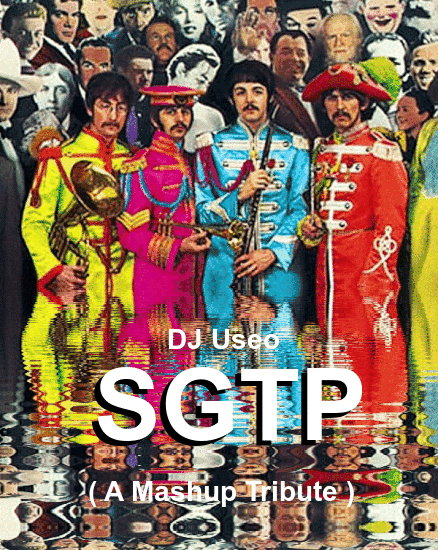 No rights reserved. All tracks for
demonstration purposes only.
Tagged: