Holy sneck! It's my
12th annual Halloween
mashup ep.
13 new seasonal mashups
sure to satisfy your
Samhain bootleg desires.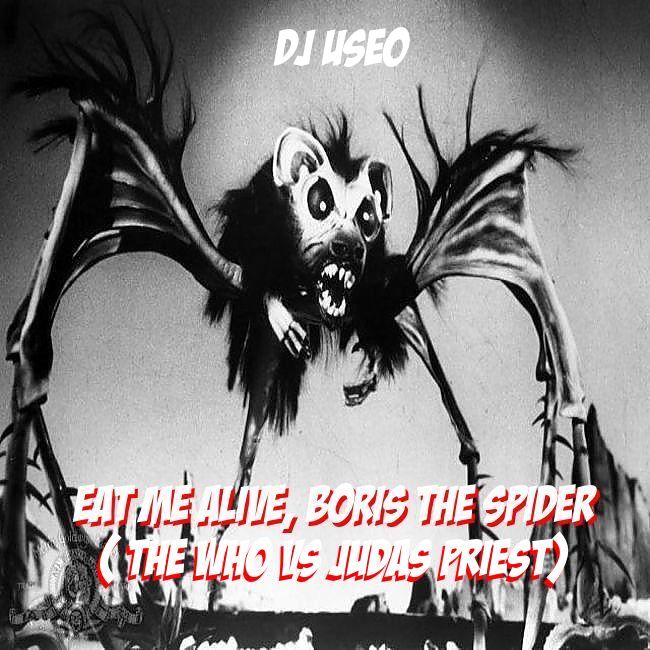 Preview track
"Eat Me Alive, Boris The Spider"
( The Who vs Judas Priest )
found here -
Mirror links for complete ep zip file with covers, text, & tracks here -
https://groovytimewithdjuseo.blogspot.com/2019/10/halloween-ep-2019.html
11 more DJ Useo Halloween ep's down the page here -
http://djuseomashupalbums.blogspot.com/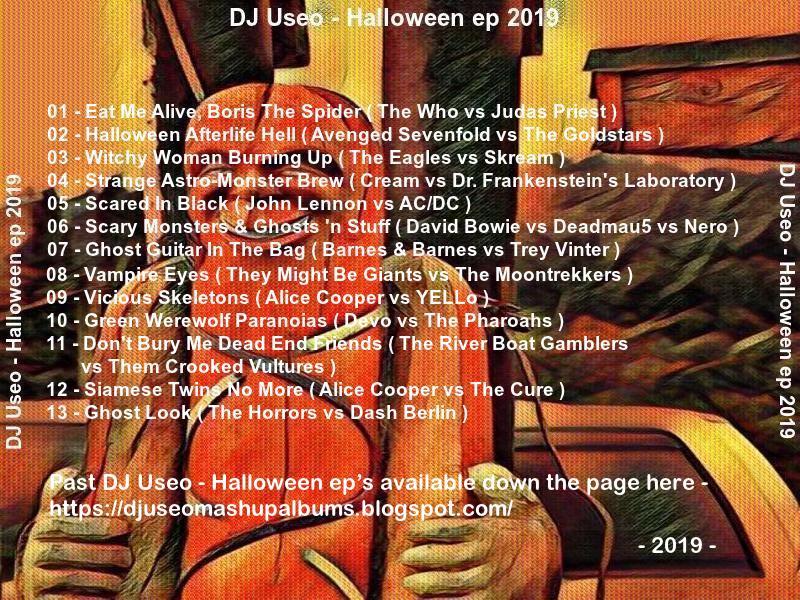 DJ Useo - Halloween ep 2019 Single-Track
All 13 tracks in one stream. Trick, or treat!