SUMMER BOOTY 2019 The Summer Mashup Album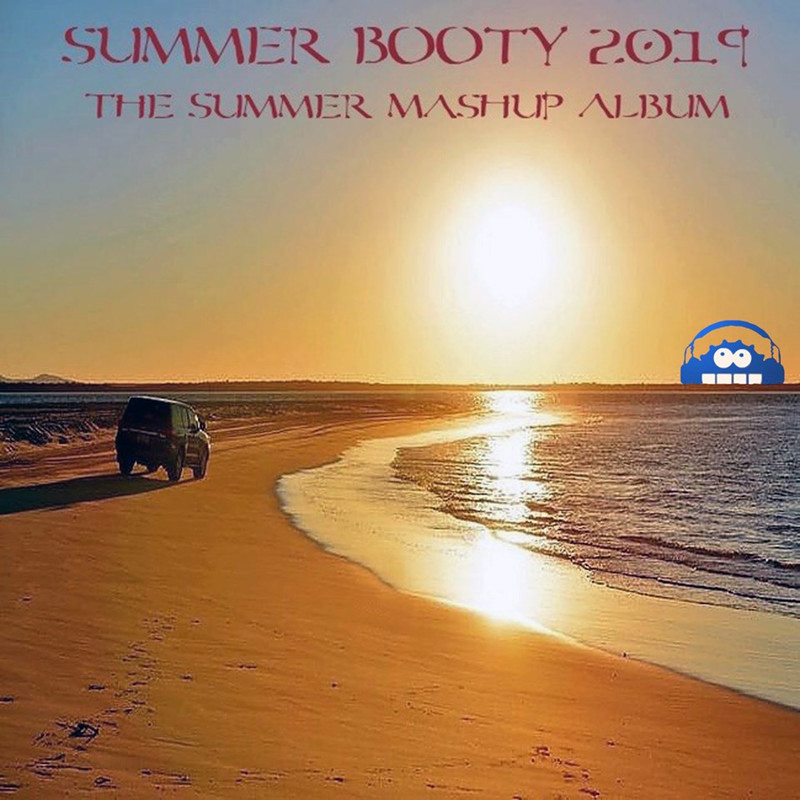 Here's the 13th volume of this popular series.
All tracks portray the mixers' concept of
eternal Summer in a mashup.
All thanks to the generous contributors.
Each has their site included, so you
can find more.
Preview track from rappy -
"Something In The Summer Booty ( as'st artists )" is here-
https://app.box.com/s/b1qlaann4went997zd0xjx5efkgugq20
Download the complete zip file
from mirror links here -
http://audioboots.com/Albums/SB2019/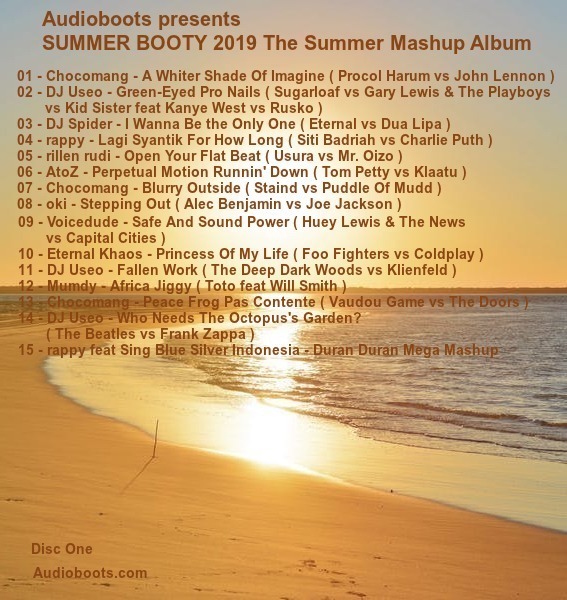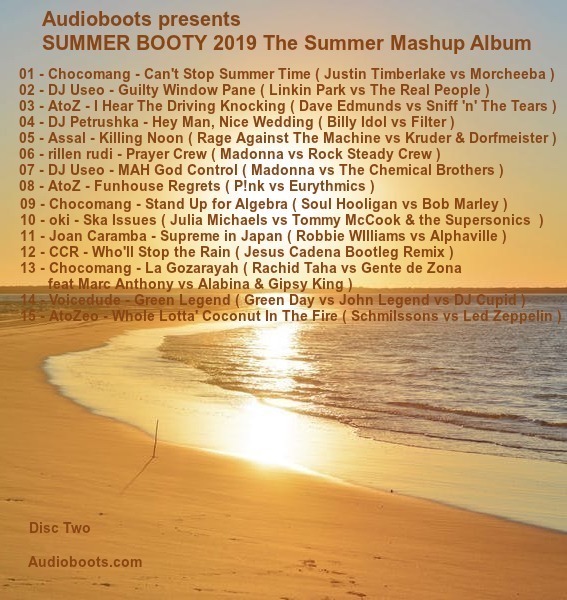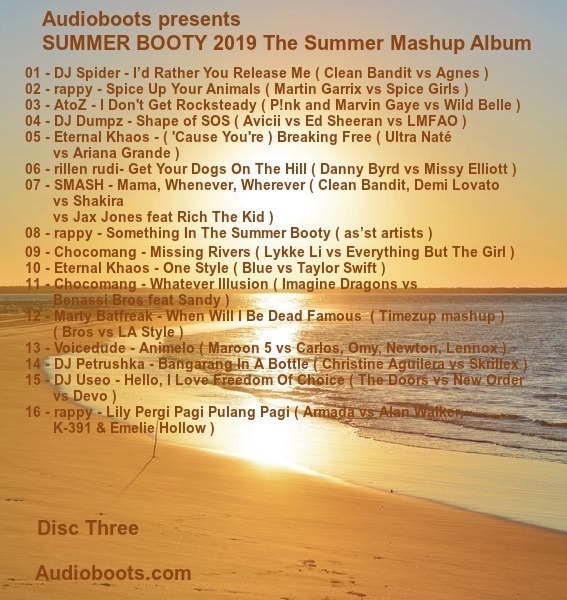 Previous volumes available down the page here -
https://djuseomashupalbums.blogspot.com/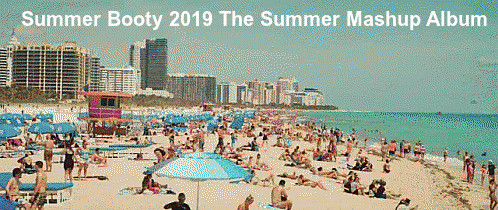 Check out Jesus Cadena's bonus mix
"SUMMER TIME BOOTLEG MIX".
Plus all three discs are mixed, & linked
for streaming purposes.
Tell your friends!
Tagged: