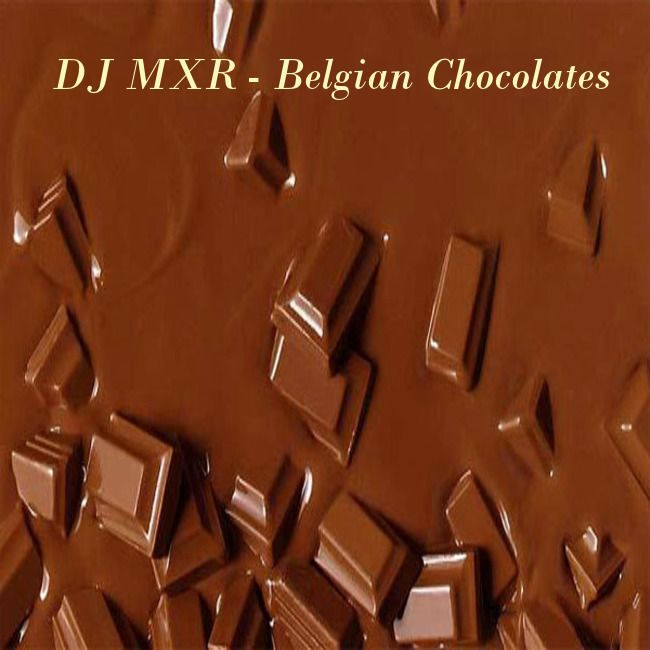 tonight 18.30 hrs (UTC 0 time zone Bruxelles), exclusive live streaming of my last/new big mix, BELGIAN CHOCOLATES
on radio :
http://radio-mix.fr/
https://www.facebook.com/djfa94
Intro
Genesis / Mama
George Michael / Hard Day
Miley Cyrus / Party In The USA
Daft Punk / Derezzed
Falco / Rock Me Amadeus
Major Lazer & DJ Snake / Lean On
Five / Everybody Get Up
The Fugees / Fu Gee La
Robbie Williams / Supreme
Lorde / Team
Nik Kershaw / Wouldn't It Be Good
New Edition / Candy Girl
Jody Watley / Real Love
Shaka Ponk / My Name Is Stain
The Art Of Noise / Beat Box
Alphonse Brown / Le Frunkp
Imagination / Changes
Arcadia / Election Day
Rob Base & DJ EZ Rock / It Takes Two
Belouis Some / Imagination
Bruno Coulais / Le Casse De Brice
Timbaland / The Way I are
Alisha / Baby Talk
Level 42 / Hot Water
Thompson Twins / In The Name Of Love
Animotion / Obsession
Boyzone / Picture Of You
Daryl Hall & John Oates / Out Of Touch
New Kids On The Block / You Got It (The Right Stuff)
Commodores / Going To The Bank
Kid Creole & The Coconuts / The Sex Of It
East 17 / House Of Love
Justin Timberlake / Can't Stop The Feeling
Artists United Against Apartheid / Sun City
FGTH / Relax
Andre Cymone / The Dance Electric
Scritti Politti / Absolute
Nomad / Devotion
Madonna / Vogue
Coldcut / Doctorin' The House
Omi / Cheerleader
Lenny Kravitz / The Chamber
Stromae / Alors On Danse
Mark Ronson feat. Bruno Mars / Uptown Funk
Goon Squad / Eight Arms To Hold You
Robin Thicke feat. TI Pharrell / Blurred Lines
Was Not Was / Spy In The House Of Love
Fun Fun / Happy Station
The Promise / When In Rome
Michael Jackson / Scream
Imany / Don't Be So Shy
Technotronic / Rockin' Over The Beat
Backstreet Boys / Everybody
Peter Brown / They Only Come Out At Night
Pet Shop Boys / In The Night
Bacon Popper / Free
Paul Parker / Right On Target
Haddaway / What Is Love
Lady / Easy Love
Jean Leloup / 1990
Duran Duran / Decadance
Mika / Relax
Chaz Jankel / Number 1
Mylene Farmer / C'est Dans L'air
Dannii Minogue / I Begin To Wonder
Nicki Minaj / Starships
Calvin Harris / My Way
Daft Punk / Da Funk
Snap / Rhythm Is A Dancer
Pink Floyd / Another Brick In The Wall
Martin Solveig feat. Tkay Maidza / Do It Right
Bet Ditto & The Shoes / Cerrone's Supernature
Gat Decor / Passion
Celine Dion / I'm Alive
The Shamen / Phorever People
Jason Derulo / Want To Want Me
Take That / It Only Takes A Minute
El Debarge / You Wear It Well
David Guetta feat. Ne-Yo & Akon / Play Hard
Crazibiza & Jerome Robins VS Hysteric Ego / Want Love 2013
Faithless / God Is A DJ
Indila / Derniere Danse
Bruno Mars / Just The Way You Are
Janet Jackson / Together Again
Black Eyed Peas / I Gotta Feeling
Madonna & Justin / 4 Minutes
Parralox / Creep
Felix / Don't You Want Me
Yves Larock / Rise Up
One Direction / One Thing
Dr Alban / It's My Life
The Nightcrawlers / Push The Feeling On
M Pokora / Alexandrie Alexandra
Maroon 5 feat. Christina Aguilera / Moves Like Jagger
Galleon / So I Begin
Katerine / Louxor J'adore
David Vendetta / Hold That Sucker Down
Eight / Supernatural
Jamiroquai / Cosmic Girl
Dead Or Alive / You Spin Me Round
Boogie Pimps / Somebody To Love
David Kane / Club Sound
Pakito / Living On Video
Run DMC VS Jason Nevins / It's Like That
Susana feat. Omnia / Closer
David Bowie & Mick Jagger / Dancing In The Street
Pink / Get The Party Started
Radiohead / Creep
Mondotek / Alive
New Order / The Beach
Psy / Gangnam Style
Snoop Dogg VS David Guetta / Sweat
Eric Prydz VS Pink Floyd / Proper Education
Katy Perry / Part Of Me
LMFAO / Sexy And I Know It
Danzel / Pump It Up
Anastacia / I'm Outta Love
Mr Oizo / Flat Beat
Kraftwerk / Tour De France
Whigfield / Saturday Night
Laurent Wolf / No Stress
Madonna / Girl Gone Wild
Masterboy / Feel The Heat Of The Night
Madonna / Dress You Up
Eurythmics & Aretha Franklin / Sisters Are Doin' It For Themselves
Yamboo feat. Dr Alban / Sing Hallelujah
Bronski Beat / Hit That Perfect Beat
Tribal Nation / In A Dream
Bronski Beat / Why
Jonas Brothers / SOS
Syndicate Of Law / Right On Time
Rihanna / SOS
Britney Spears / Womanizer
Culture Beat / Mr Vain
Sash! / Adelante
The Sweet / Hell Raiser
Depeche Mode / Something To Do
Corona / The Rythm Of The Night
Take That / Back For Good
Glenn Frey / The Heat Is On
KCPK / We Will Rock You
Captain Jack / Captain Jack
Italo Brothers / This Is Nightlife
DJ Bobo / Chihuahua
Jason Derulo / Whatcha Say
Bruce Springsteen / Dancing In The Dark
AC/DC / Kicked In The Teeth
Babylon Zoo / Spaceman
Outro
from 100 to 150 BPM / RT 64'36 / by DJ_MXR / Summer 2017
CD label :
http://ti1ca.com/3y2afzvq-Belgian-Chocolates-Belgian-Chocolates.bmp.html
of course, will share my mix later on usual places...